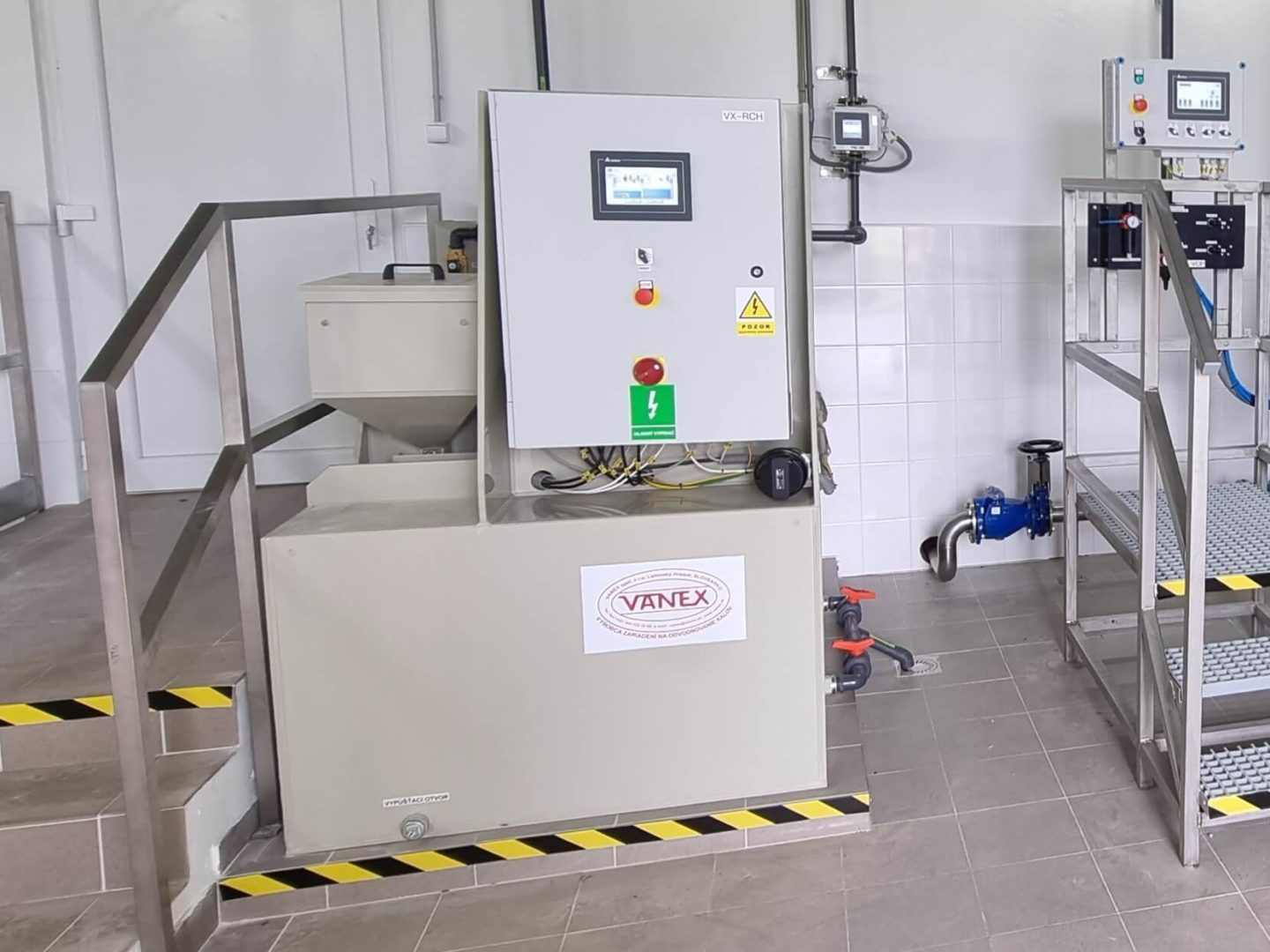 Chemical preparation unit
Chemical preparation unit
Chemical praparation unit is a system for the fully automated (or manual) preparation, storage, and dosing of flocculant solution of the required concentration from powdered and emulsion substances.
Its primary use is for preparing flocculant solutions—substances primarily designed for precipitating various types of sludge before their processing in belt presses, thickeners, or other devices.
Technical requirements:
Voltage system: 3 + PEN  ~ 50Hz, 400V, TN – S,
Drinking water (flow rate 2-3 m3/hour, pressure approximately 0.3 MPa),
Suitable type of flocculant (powder, emulsion).
Type table
Besides the standardly manufactured types (see the table below), we can functionally customize the device according to customer requirements.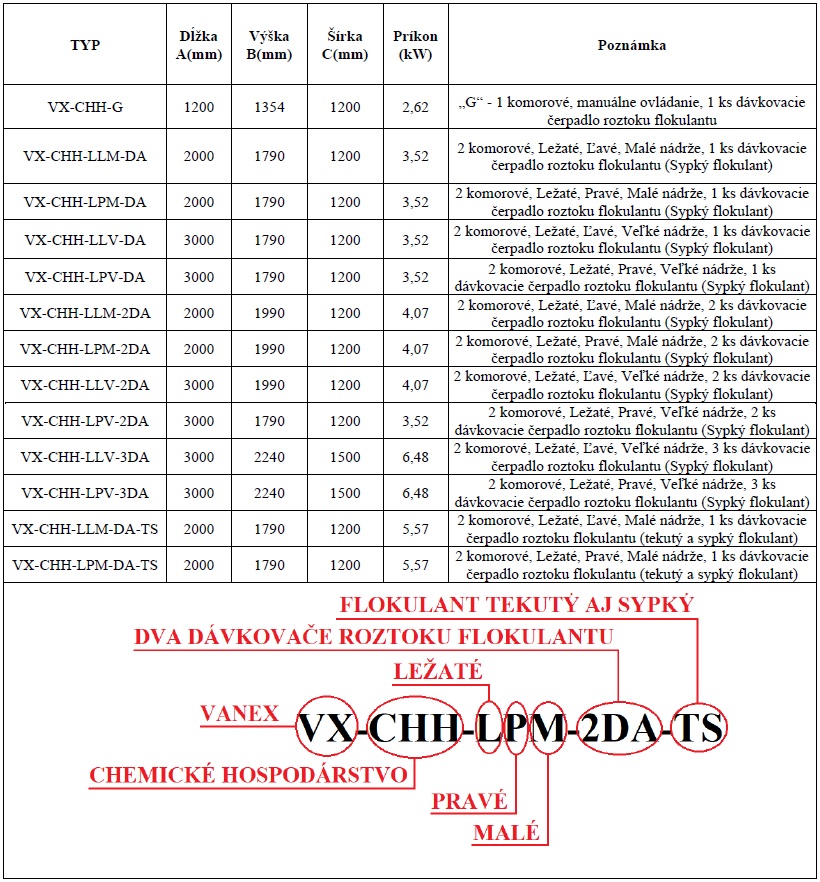 Operating principle
Drinking water is introduced into the mixing tank of the chemical system, where a powder/liquid flocculant is dosed into it. Using the agitator in the mixing tank, the water with the flocculant is stirred to create a flocculant solution. After the homogenization of the flocculant solution is complete, it is transferred to a storage tank, from which it is pumped by a dosing pump to the designated location.
The device can operate in automatic or manual mode. We generally recommend using the automatic mode, with manual mode reserved for special cases.
All components essential for the operation of the device can be customized during the manufacturing process. All attributes critical to the operation of the device are adjustable:
Fill rate – can be regulated by an electronically controlled valve; the liquid quantity is monitored by a pressure probe,
Solution concentration – adjustable on the control display,
Solution homogenization – stirring by the agitator, adjustable on the control display (according to the requirements of the manufacturer of the flocculant used),
Solution overdraft – occurs only if the storage tank is empty; the liquid quantity is controlled by a pressure probe,
Dosing Pump – the quantity of pumped solution is adjusted by a potentiometer (electronically activated and deactivated); the amount of dosed flocculant solution can be monitored on a rotameter or flowmeter.
Gallery
Are you interested?