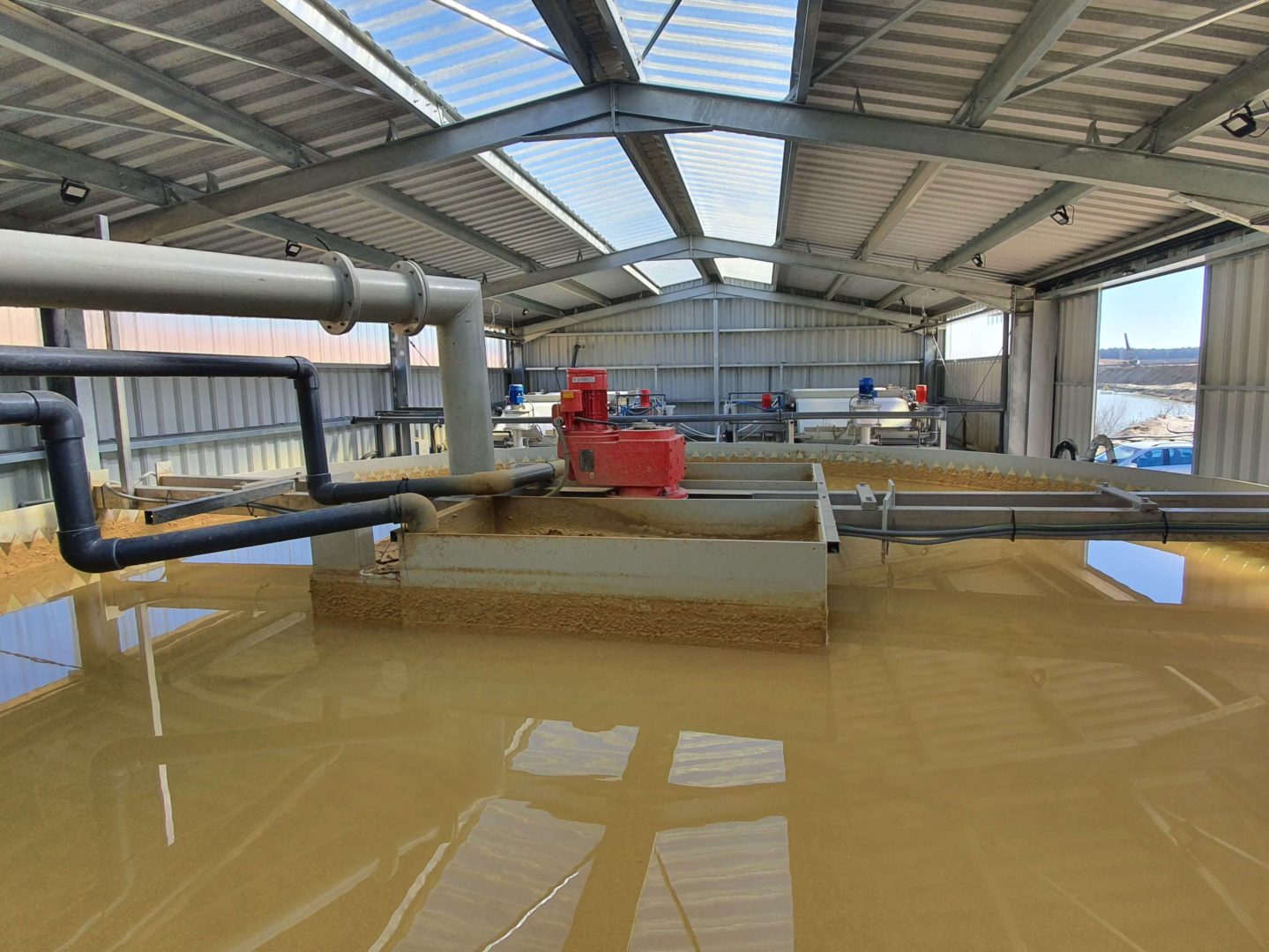 The mining industry is extremely water-intensive, especially for washing the extracted ore. This process generates a significant amount of sludge. It is increasingly important to dewater the generated sludge, purify the water, and recycle it, meaning to reuse it to minimize water consumption. The performance of VANEX equipment lines depends on the type and quality of the processed material, the type of flocculant, individual components of the line, the type of filtration screen, and the specific modification of the equipment. Each aspect needs to be identified based on the analysis of material samples intended for processing and the desired processing purpose (compaction, dewatering, cleaning of the liquid component, or both).
Regarding the process, various types of dewatering lines can be identified:
Sedimentation line, where the principle of sedimentation of sludge generated during gravel washing in a gravel pit is used for water purification.
Pressing line, where the thickened sludge produced during the washing of surface-mined sand material is pressed using pressing forces.
Dewatering sludge from lagoons.
Galéria
Are you interested?